Against All Odds: Diagnosing Tuberculosis in South Africa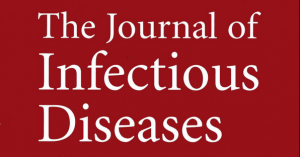 Citation
: Douglas Wilson, Victoria Howell, Christina Toppozini, Krista Dong, Michael Clark, Rocio Hurtado, Against All Odds: Diagnosing Tuberculosis in South Africa, 
The Journal of Infectious Diseases
, Volume 204, Issue suppl_4, November 2011, Pages S1102–S1109, 
https://doi.org/10.1093/infdis/jir453
Abstract: Clinical and logistic systems to support the timely diagnosis of tuberculosis are currently not preventing large numbers of tuberculosis deaths in South Africa. Context-appropriate systems for the diagnosis of tuberculosis are entirely dependent on effective and responsive management of human resources and an uninterrupted supply of clinical materials. Attention to these components of the tuberculosis program is urgently needed before new diagnostic technologies can be expected to impact on tuberculosis mortality in resource constrained settings.
Author(s): The Journal of Infectious Diseases
Year: 2011
Language: English
Region(s): SOUTH AFRICA
Resource Type: Journal Articles
Source: Other