Assessment of Data Collection, Reporting, and Analysis Capacity (ARC) Tool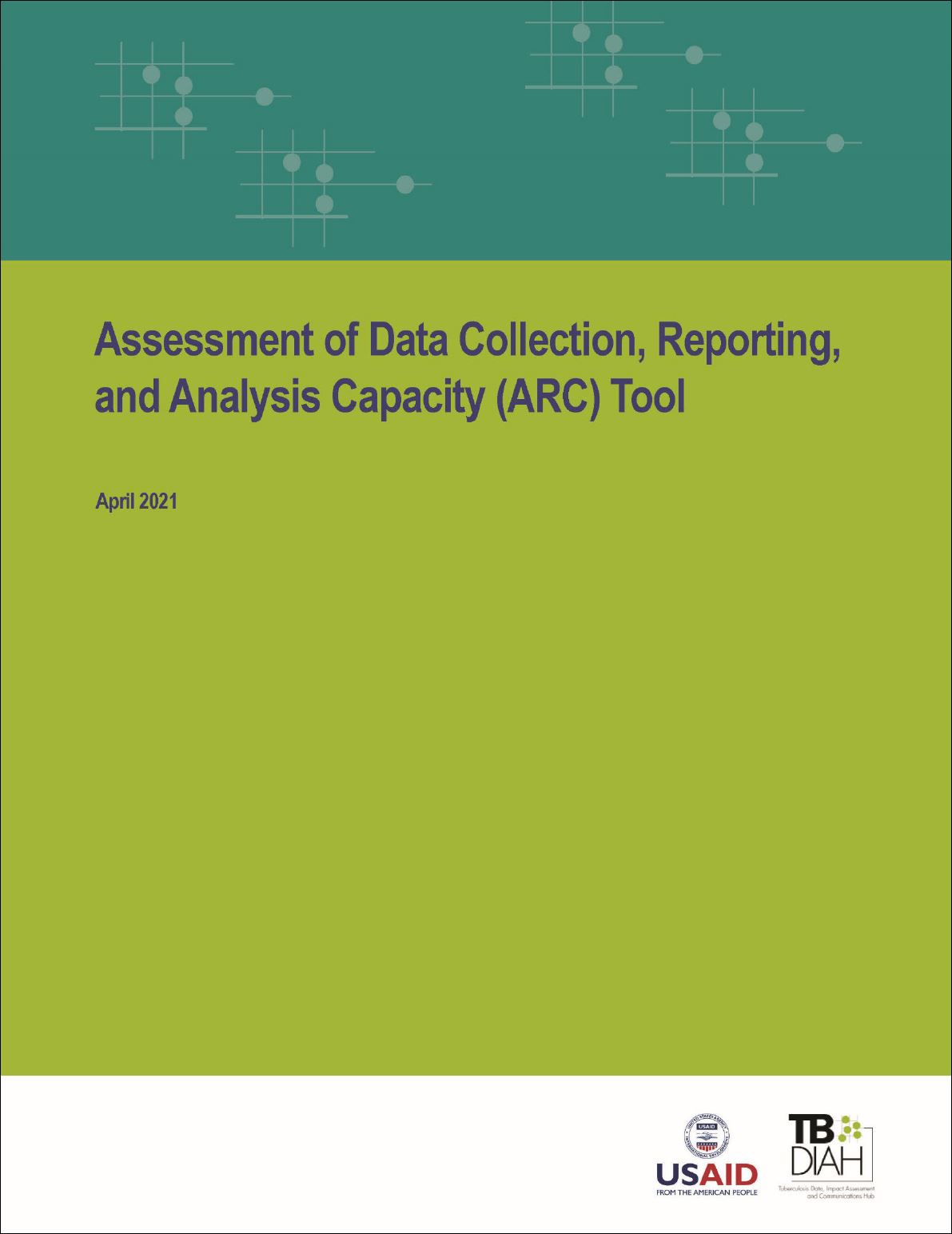 Abstract
: The ARC tool is part of the tuberculosis (TB) data monitoring efforts. It will assist countries with mapping the readiness and capacity of their current TB monitoring and evaluation (M&E) and surveillance system in collecting, reporting, analyzing, and using the various data elements necessary to improve the TB situation in their country.
The tool is based on the 
Performance-Based Monitoring and Evaluation Framework
 (PBMEF). This framework contains standardized indicators that measure TB program outputs and outcomes, which can then be organized into treatment cascades and patient pathways to help decision-makers identify how the TB programs are working and where they need to direct resources. The tool is based on the indicator categories in the PBMEF. This is a critical first step in developing a comprehensive landscape analysis of a country's TB M&E and surveillance system.
The ARC tool is designed to be used by USAID Missions and national TB programs (NTPs) to systematically review the collected information against the key indicators in the PBMEF and identify the strengths and gaps in the surveillance system.
Access the related
ARC tool guidance document
.
Shortname: tl-21-90-tb-a
Author(s): TB DIAH
Year: 2022
Language: English
Resource Type: Guidance and Tools
Source: TB DIAH