Cambodia Tuberculosis Monitoring and Evaluation Capacity Assessment Lite Tool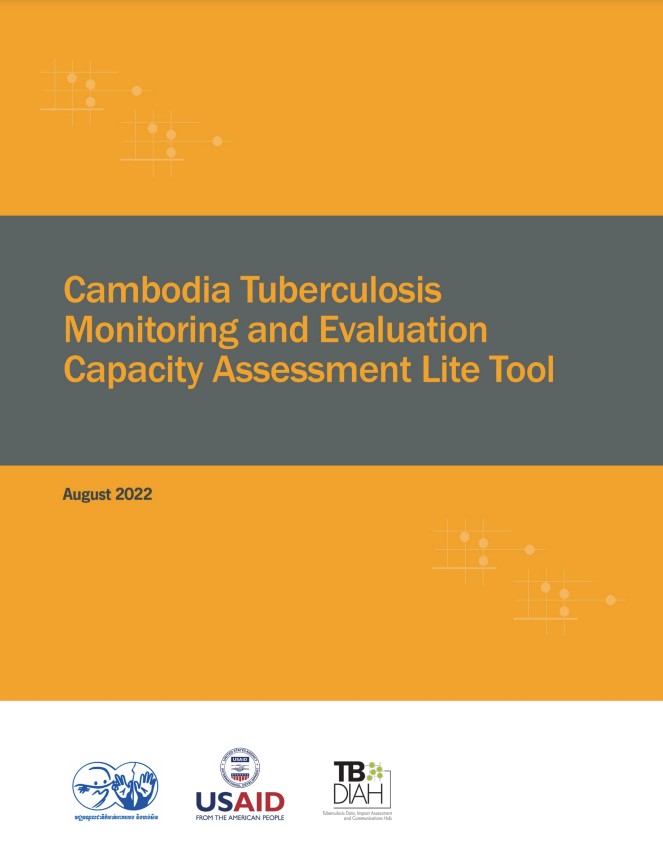 Abstract: Capacity is the ability of an individual or organization to carry out stated objectives. In the context of TB M&E, the objectives of an M&E system are to provide quality data and to guide planning, coordination, and implementation of the TB program; assess the effectiveness of the program; and identify areas for improvement.

The purpose of this capacity assessment tool is to provide a self-assessment tool to the TB M&E staff to gauge their own M&E knowledge and skills and thereby identify where they need to improve.
Shortname: TL-22-99-TB
Author(s): TB DIAH
Year: 2022
Language: English
Region(s): CAMBODIA
Resource Type: Guidance and Tools
Source: TB DIAH