Childhood TB: Training Toolkit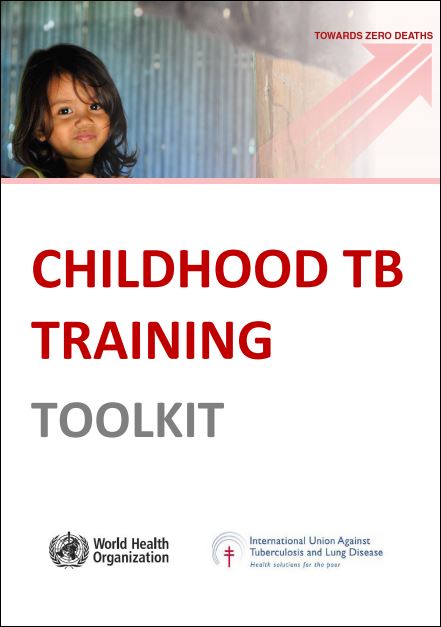 Abstract: The main objectives of this training material are to:

1. Increase case-finding of child TB cases in the community;

2. Improve the management of children with TB;

3. Increase implementation of child contact screening and preventive therapy; and,

4. Provide accurate data of child TB for NTPs for purposes of monitoring and evaluation.

The focus is on the common challenges for diagnosis, treatment and prevention. It is often stated that the diagnosis of children is difficult. It is certainly difficult to confirm the diagnosis of TB in the majority of children with disease but the clinical diagnosis of TB in children can often be straightforward. It is often perceived that children with suspected TB disease or children in close contact with TB cases need referral to specialist paediatric services at central hospital level but this is not necessary for most cases. Therefore, the training material sets out to emphasize the management issues of the common cases in the usual scenario of presentation, not to replace the need for specialist referral and opinion.
Author(s): World Health Organization
Year: 2014
Language: English
Resource Type: Training Materials
Source: Challenge TB