Directly observed therapy for treating tuberculosis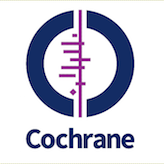 Citation: Karumbi J, Garner P. Directly observed therapy for treating tuberculosis. Cochrane Database of Systematic Reviews 2015, Issue 5. Art. No.: CD003343. DOI: 10.1002/14651858.CD003343.pub4.
Abstract
: Tuberculosis (TB) requires at least six months of treatment. If treatment is incomplete, patients may not be cured and drug resistance may develop. Directly Observed Therapy (DOT) is a specific strategy, endorsed by the World Health Organization, to improve adherence by requiring health workers, community volunteers or family members to observe and record patients taking each dose. This study evaluates DOT compared to self‐administered therapy in people on treatment for active TB or on prophylaxis to prevent active disease. The authors also compared the effects of different forms of DOT.
The article is also available in
Spanish
and
Portuguese
.
Author(s): Cochrane Database of Systematic Reviews
Year: 2015
Language: English
Resource Type: Journal Articles
Source: Other