Factors associated with interruption of treatment among Pulmonary Tuberculosis patients in Plateau State, Nigeria, 2011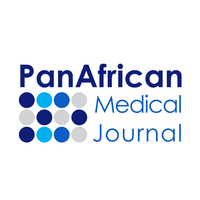 Citation
: Luka Mangveep Ibrahim et al. Factors associated with interruption of treatment among pulmonary tuberculosis patients in Plateau State, Nigeria, 2011. Pan African Medical Journal. 2014;17:78. [doi: 
10.11604/pamj.2014.17.78.3464
]
Abstract: Nigeria has one of the highest tuberculosis (TB) burdens in the world with estimated incidence of 133 per 100,000 populations. Multi-drug resistant TB (MDR-TB) is an emerging threat of the TB control in Nigeria caused mainly by incomplete treatment. This study explored factors that affect adherence to treatment among patients undergoing direct observation of TB treatment in Plateau state, Nigeria.
Author(s): The Pan African Medical Journal
Year: 2014
Language: English
Region(s): NIGERIA
Resource Type: Journal Articles
Source: Other