Intermittent versus daily therapy for treating tuberculosis in children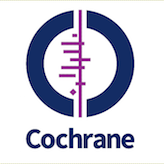 Citation
:
Bose  A, Kalita  S, Rose  W, Tharyan  P. Intermittent versus daily therapy for treating tuberculosis in children. Cochrane Database of Systematic Reviews 2014, Issue 1. Art. No.: CD007953. DOI: 10.1002/14651858.CD007953.pub2.
Abstract: Childhood tuberculosis (TB) is a neglected global public health problem. Short treatment courses with rifampicin‐containing anti‐TB drugs given daily for six‐months cure over 90% of infected children, but poor adherence reduces treatment success. Intermittent, short‐course anti‐TB regimens, given two or three times a week under direct observation, are associated with higher adherence in observational studies; but how they compare with daily treatment in relation to cure is unclear. Current international and national recommendations differ on use of intermittent regimens to treat TB in children.

This study aimed to compare the efficacy and safety of intermittent, short‐course anti‐TB regimens (twice‐ or thrice‐weekly) with daily short‐course anti‐TB regimens in treating childhood TB.
Author(s): Cochrane Database of Systematic Reviews
Year: 2014
Language: English
Region(s): Global
Resource Type: Journal Articles
Source: Other