Making Sense of TB data: Guide for collection, analysis and use of TB data for health workers in Zimbabwe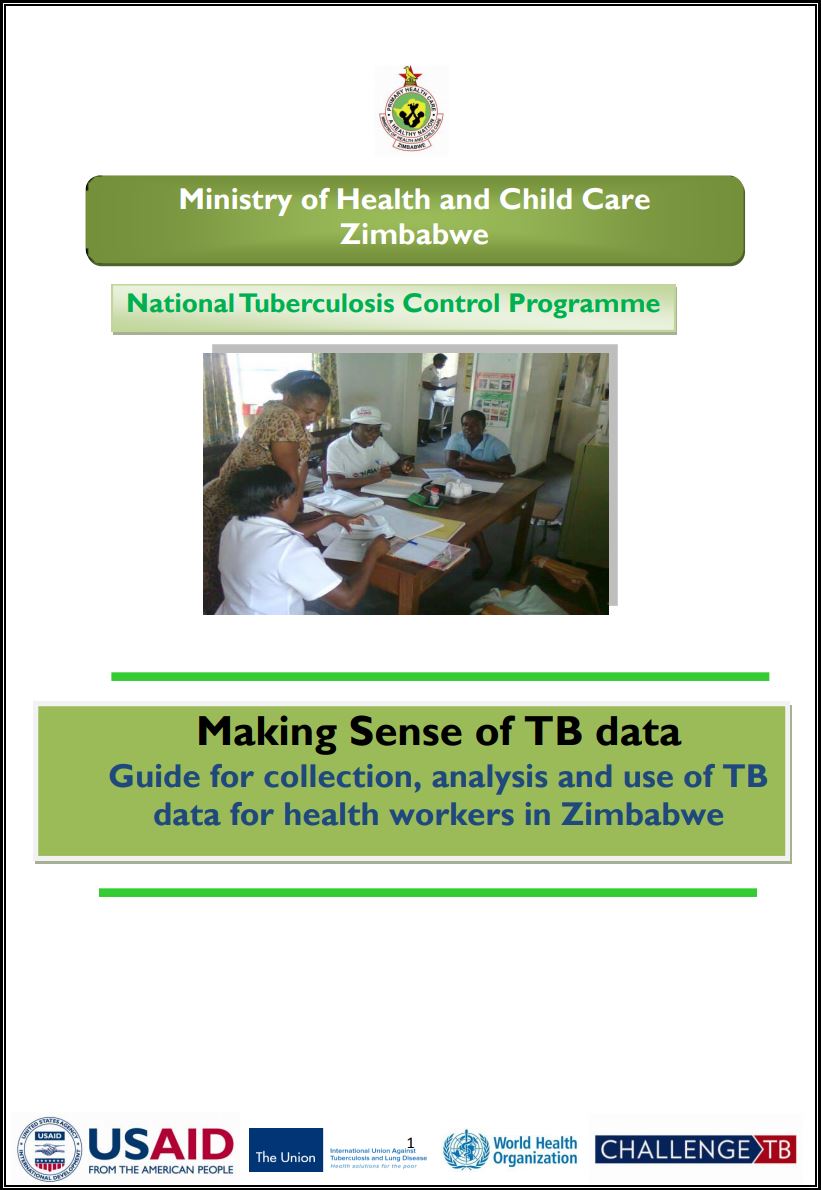 Abstract: Data collection, analysis and its use is essential in implementing an effective and efficient tuberculosis (TB) control. It is vital for the districts, cities and provinces to be able to report timely, accurate and complete data to all levels of reporting and to use these data locally to strengthen management of both TB patients and TB control activities. This guide aims to ensure that health workers at all levels of the health care services are able to report accurately data, measure programme performance and use good quality data for decision making and planning. It is important for national programme implementers and managers to have access to adequate information based on quality data to make policy decisions.

The guide explains the National Tuberculosis Control Programme recording and reporting system and how to accurately and completely fill the TB data collection tools, analyse the data for decision making and planning. It is not a replacement of any National Tuberculosis Control Programme guidelines, instead reinforces what is mentioned in other guidelines. The target users of this guide are all health workers including health managers in all government, municipal, mission and private health facilities.
Author(s): Zimbabwe Ministry of Health and Child Care
Year: 2017
Language: English
Region(s): ZIMBABWE
Resource Type: Guidance and Tools
Source: Other