Malawi Service Provision Assessment (SPA), 2013-14 – Final Report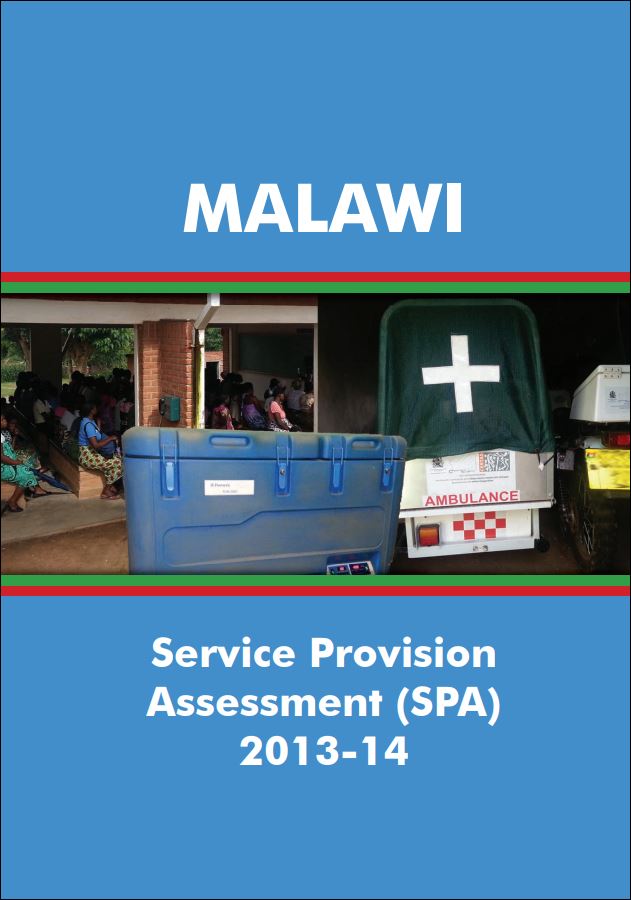 Citation: Ministry of Health (MoH) [Malawi] and ICF International. 2014. Malawi Service Provision Assessment (MSPA) 2013-14. Lilongwe, Malawi, and Rockville, Maryland, USA: MoH and ICF International.
Abstract: This report presents findings of the 2013-2014 Malawi Service Provision Assessment (2013-14 MSPA), which was implemented by the Malawi Ministry of Health. Financial support for the assessment was provided by the United States Agency for International Development (USAID). ICF International provided technical assistance through the MEASURE DHS program (now The DHS Program), which is funded by USAID and is designed to assist countries in collecting data to monitor and evaluate population, health, and nutrition programmes.
Author(s): Ministry of Health (MoH/Malawi) and ICF International
Year: 2014
Language: English
Region(s): MALAWI
Resource Type: Reports
Source: Other