New Drugs and Shorter Regimen Implementation Planning Tool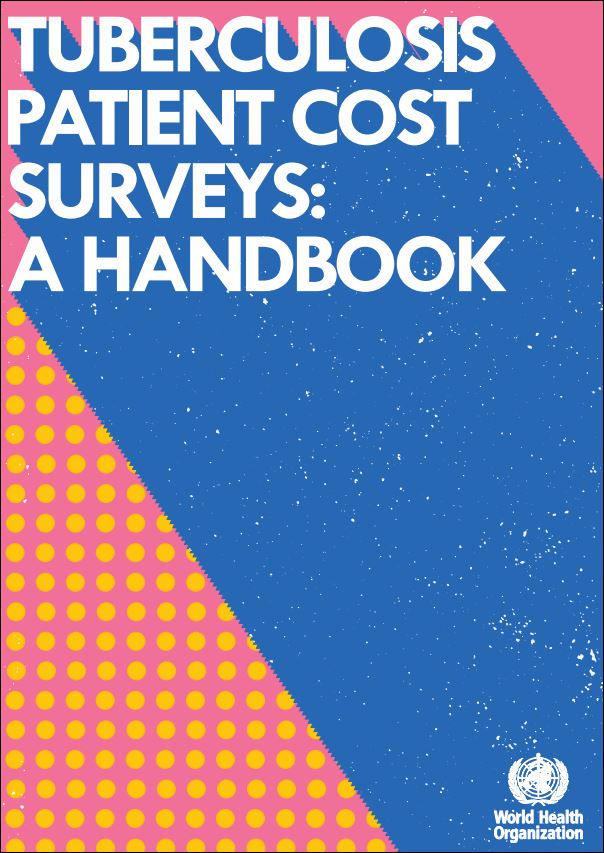 Citation: Tuberculosis patient cost surveys: a hand book. Geneva: World Health Organization; 2017. Licence: CC BY-NC-SA 3.0 IGO.
Abstract: TB patient cost surveys have two primary objectives:

1. To document the magnitude and main drivers of different types of costs incurred by TB patients (and their households) in order to guide policies to reduce financial access barriers and minimize the adverse socioeconomic impact of TB.

2. To determine the baseline and periodically measure the percentage of TB patients (and their households) treated in the national TB programme (NTP) network who incur catastrophic total costs due to TB.

This handbook provides a standardized methodology for conducting health facility-based cross-sectional surveys to assess the direct and indirect costs incurred by TB patients and their households, building on experience gathered using a previous costing tool and an iterated WHO pilot protocol and tool.

The primary target audience for the Handbook includes NTPs and partners involved in supporting TB programme planning, implementation, evaluation and associated operational research.
Author(s): World Health Organization
Year: 2017
Language: English
Region(s): Global
Resource Type: Guidance and Tools
Source: World Health Organization