TB DIAH Annual Report: Year 3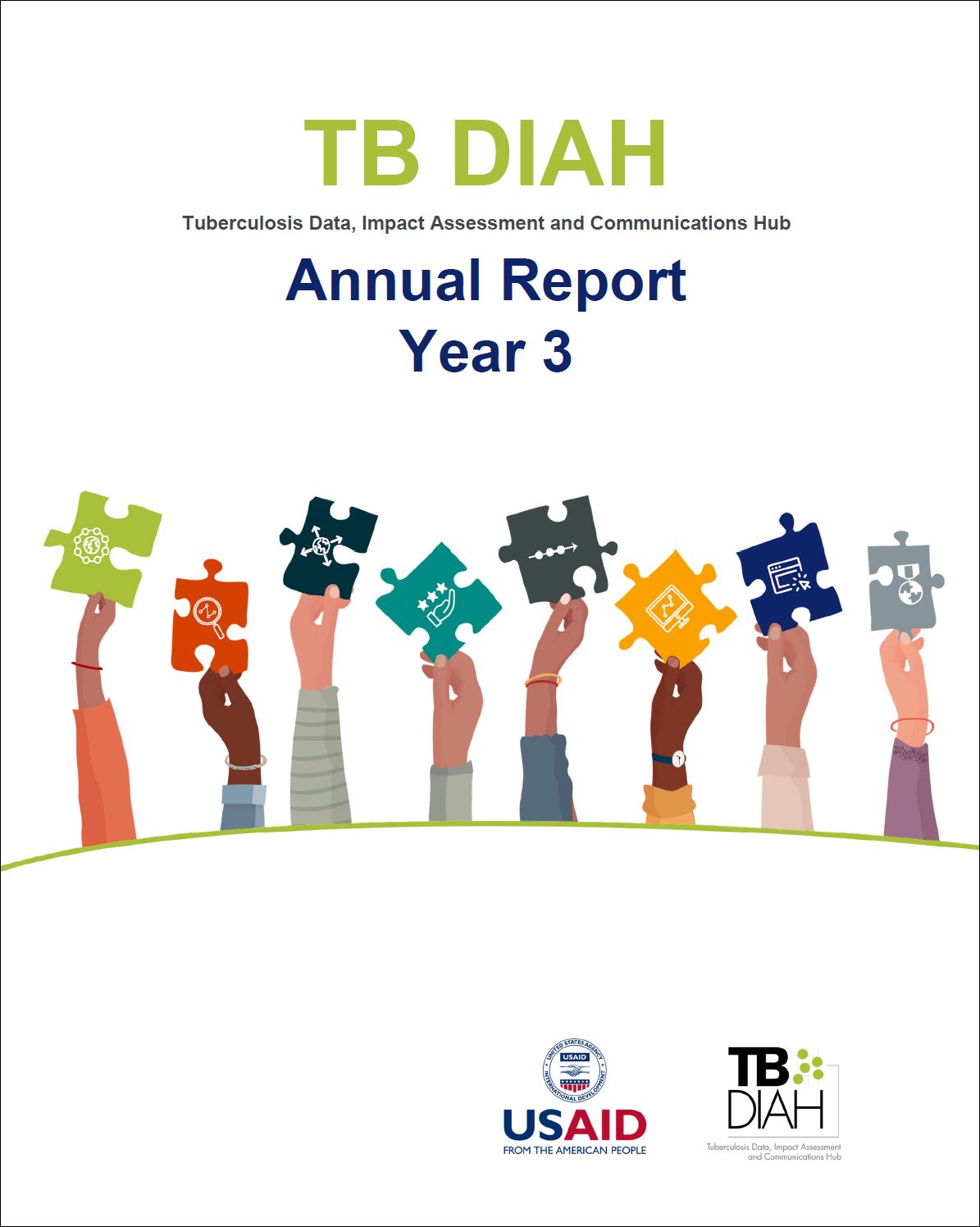 Abstract: Tuberculosis (TB) continues to be a leading cause of death worldwide, infecting 10 million people and killing 1.4 million in 2019.1 Global TB incidence is decreasing at the rate of two percent annually despite facing challenges such as multidrug-resistant TB (MDR-TB), HIV coinfection, and funding gaps. 1 In 2020, progress in eliminating TB was further threatened by disruptions to TB services caused by the COVID-19 pandemic. In the face of these challenges, collecting, analyzing, reporting, and using data to inform decisions in countries with high TB burdens are more important than ever.

The TB Data, Impact Assessment and Communications Hub (TB DIAH) project works to help address these TB data needs. TB DIAH is a five-year cooperative agreement funded by the United States Agency for International Development (USAID) and associated with USAID's Global Accelerator to End TB, a business model focused on performance-based measures for combating TB.

In the third year of the TB DIAH project, achievements and progress aligned with TB DIAH's intermediate results (IRs). This report shares more.
Shortname: tr-22-465-tb
Author(s): TB DIAH
Year: 2022
Language: English
Resource Type: Reports
Source: TB DIAH