TB DIAH Gender Strategy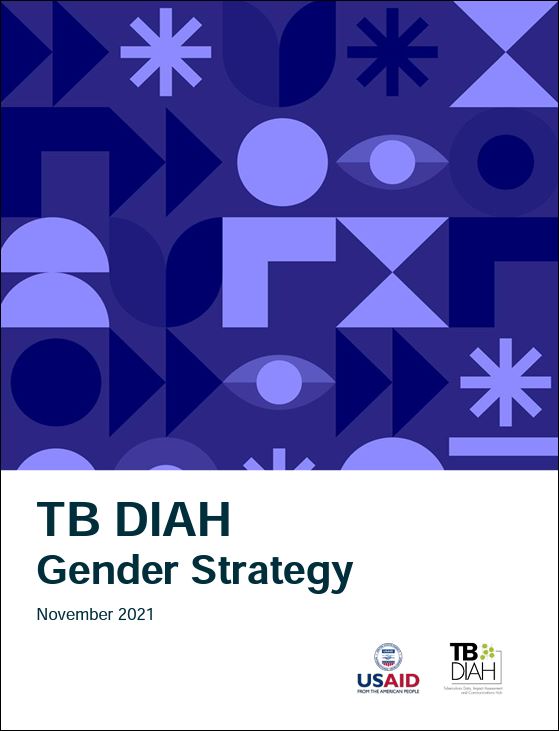 Abstract: For tuberculosis (TB) programs, it's important to understand how gender drives outcomes and influences transmission, testing, treatment, and adherence. Monitoring and evaluation activities can help determine whether TB activities promote gender equity or exacerbate gender inequalities.

This document describes the approaches that will be used to integrate gender into the TB Data, Impact Assessment and Communications Hub (TB DIAH) project. The objectives of this strategy are to enable TB DIAH to integrate gender across the three intermediate results and associated strategic approaches and enable the project to monitor and learn from its implementation of gender integration approaches.
Shortname: ms-21-205-tb
Author(s): TB DIAH
Year: 2021
Language: English
Resource Type: Guidance and Tools
Source: TB DIAH