Tuberculosis Data Quality Checklist: Guide for Operational District TB Supervisor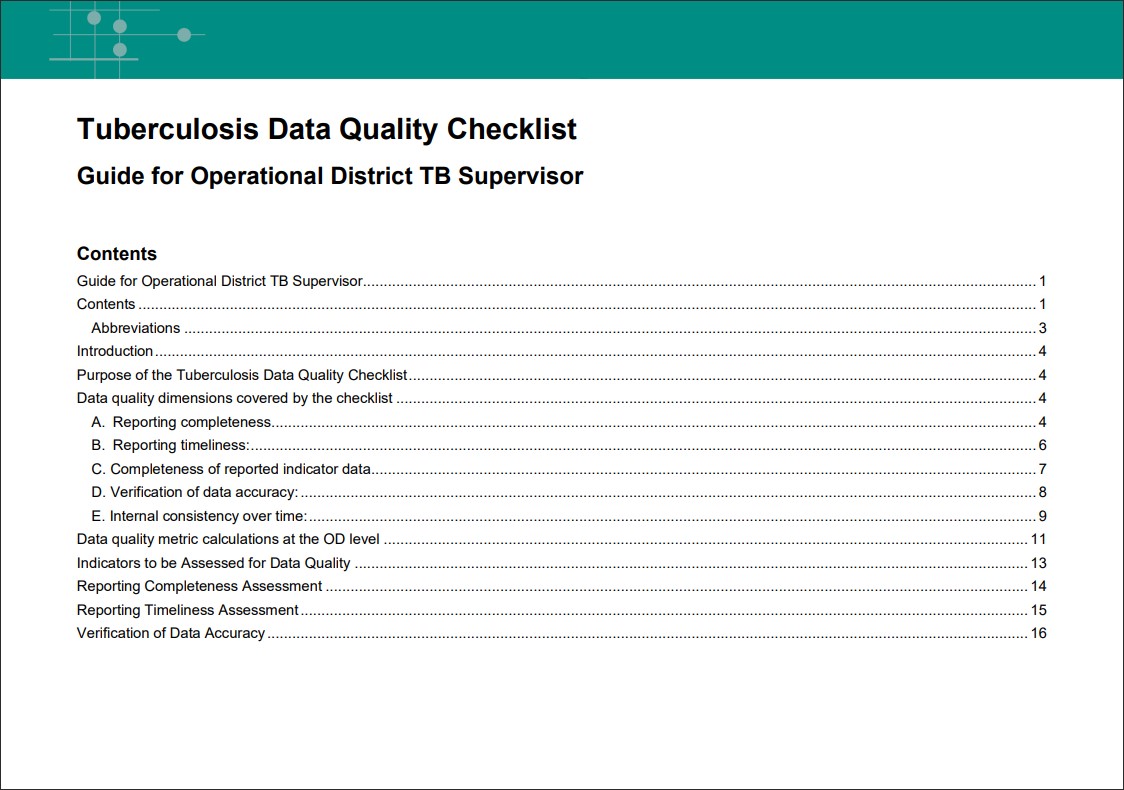 Abstract: This checklist, adapted from World Health Organization's (WHO) Data Quality Review modules, is designed to facilitate routine and periodic data quality checks conducted through desk reviews and supervisory visits. The checklist will help systematically identify data quality problems across health facilities (health centers and referral hospitals) at the operational district (OD) level. The data quality checks may identify areas requiring improvement and corrective actions.

The checklist is designed for TB supervisors at the OD level to conduct data quality checks on reporting completeness and timeliness, data accuracy, and internal consistency of reported data. Based on the findings summarized in the checklist, TB supervisors at the OD level will prepare summary reports based on the desk review and field level verification of the data received from health facilities, provide the necessary feedback to health facilities, and share the findings from the data quality checks with provincial TB supervisors.
Shortname: MS-22-214 TB
Author(s): TB DIAH
Year: 2023
Language: English
Region(s): CAMBODIA
Resource Type: Guidance and Tools
Source: TB DIAH