Zambia National Health Strategic Plan 2017-2021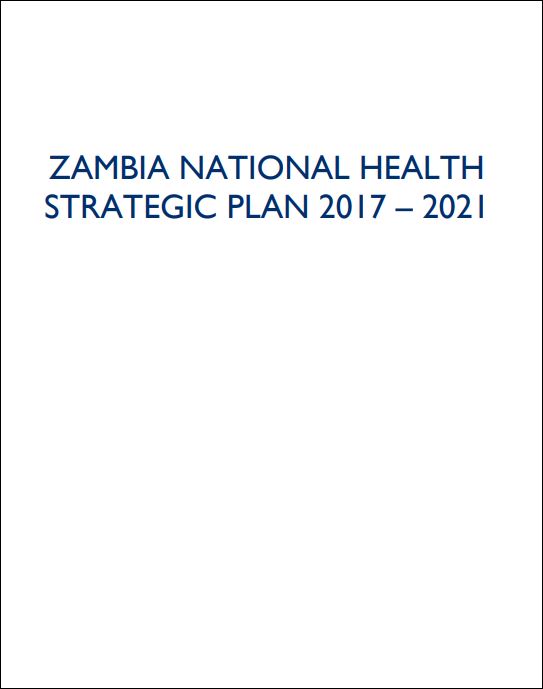 Abstract: The successful attainment of Zambia's goal of being a prosperous, middle-income country by 2030 as stipulated in its Vision 2030 begins with transforming the country into a nation of healthy and productive people. Therefore, the Government of the Republic of Zambia (GRZ) through the Ministry of Health (MOH) has continued to prioritize health service provision as a pathway to achieving this.

The MOH's focus is the provision of a continuum of care with particular emphasis placed on strengthening health systems and services using the primary health care (PHC) approach. The 2017-2021 National Health Sector Strategic Plan (NHSP) covering five-years provides guidance on all health interventions in the health sector. The plan details the direction the health sector will take, the achievements and outcomes that will be attained, and the interventions that will be undertaken to make sure these targets are met. It also specifies the roles and responsibilities that all actors involved in the health sector will have to perform, the implementation challenges that have to be overcome, the monitoring and evaluation required, and the financial resources needed to enable the plan to be successfully implemented.
Author(s): Zambian Ministry of Health
Year: 2017
Language: English
Region(s): ZAMBIA
Resource Type: Guidance and Tools
Source: Other