Second Anniversary Commemoration: USAID's Global Accelerator to End Tuberculosis
By Stephanie Mullen, DrPH, TB DIAH Project Director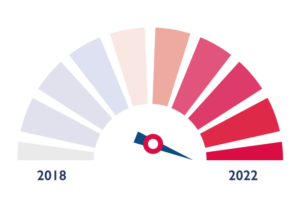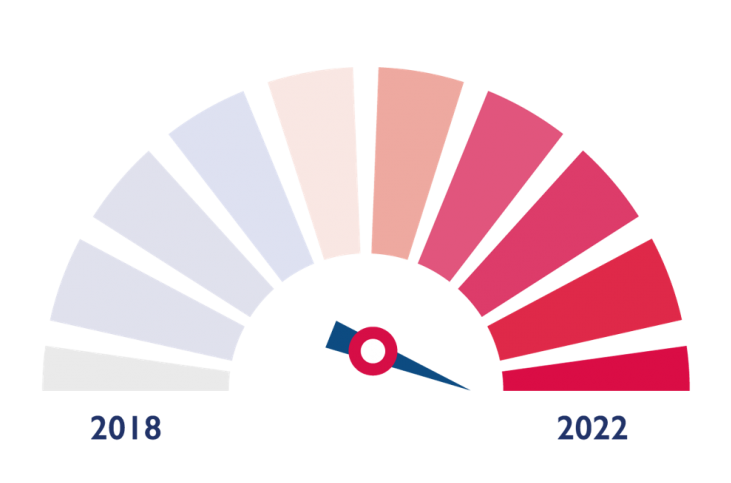 Nearly 700 people came together on September 29, 2020, to celebrate the second anniversary of the Global Accelerator to End Tuberculosis, the United States Agency for International Development's (USAID) business model to build countries' commitment and capacity to reach the United Nations High-Level Meeting  TB. USAID hosted a live online panel of representatives from ministries of health and local partners from Zambia, India, Cambodia, Indonesia, and the Global Fund to share their successes and challenges in the fight to end TB. Dr. Lucica Ditiu, executive director of the Stop TB Partnership, moderated the panel.
Two years prior, at the September 2018 United Nations High-Level Meeting on TB, USAID launched the Global Accelerator to End TB to help countries meet the ambitious goal of diagnosing and enrolling an additional 40 million people on TB treatment by 2022. The Accelerator is designed to increase investments from the public and private sectors to end the TB epidemic, while simultaneously building local commitment and capacity to reach these goals. Today, through the Accelerator, USAID has signed TB Partnership Statements for stronger collaboration and transparency with ministries of health in 18 countries, embedded technical advisors in 24 national TB programs, and made direct awards to 34 local organizations.
Speakers highlighted the extraordinary challenges faced by TB programs during the COVID-19 pandemic and expressed their resolve to remain committed and not lose the ground gained in TB over the last 10 years. Choub Sok Chamreun, Executive Director of KHANA, which is implementing the USAID-funded Community Mobilization Initiatives to End Tuberculosis (COMMIT) project, spoke of the need for strong collaboration to avoid double infection (TB and COVID-19). Arifin Panigoro, Chair of the Stop TB Partnership in Indonesia, noted that COVID-19 and TB can be fought simultaneously by testing, tracing, and treatment. Dr. Kennedy Malama, Permanent Secretary for the Zambia Ministry of Health, reiterated the urgent need to be inclusive and build synergy amongst private, public, civil society, and academic institutions to support a multisectoral response to TB and COVID-19. K. K. Shailaja (Teacher), Minister of Health and Social Welfare of Kerala, India, discussed the importance of empowering communities in the fight against TB to find cases and alleviate stigma.
William Steiger, Chief of Staff at USAID, closed the commemoration with congratulations to the entire panel for being innovative, providing a strong local response, and offering opportunities to do better. Steiger highlighted efforts in Zambia as an example of this achievement, saying "Zambia gives us hope we can do better than we ever expected because of innovations, because of local response." Steiger also praised USAID's TB program work to strengthen health systems and how evident this progress has been during the global COVID-19 pandemic.
Learn more about the Accelerator.