TB DIAH Project Establishes a Critical Partnership with Tuberculosis Control Program in Georgia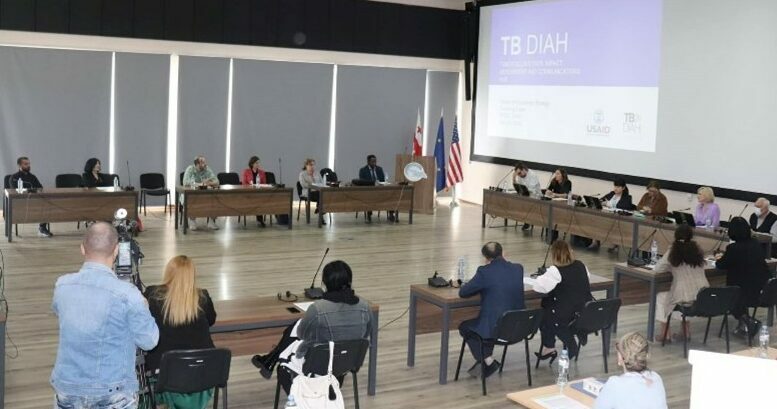 Although Tuberculosis (TB) is preventable and curable, the World Health Organization (WHO) states that every year 10 million people around the world fall ill with the disease, and 1.5 million people die. Reaching every person with TB, curing those who need treatment, and preventing the spread of new infections requires better TB data collection, analysis, and use so countries can make evidence-based decisions to improve their TB programs.
The United States Agency for International Development (USAID) leads the U.S. Government's global efforts to end TB. USAID's Global Accelerator to End TB is the Agency's programmatic approach to fight TB. Under the Accelerator, USAID funds the TB Data, Impact Assessment and Communications Hub (TB DIAH) project. TB DIAH aims to ensure optimal demand for and analysis of TB data, appropriate use of that information to measure performance, and to inform national TB programs and USAID interventions and policies.
The project is creating three virtual centers of excellence (COEs) to improve and harness existing TB data and expand knowledge sharing: one in Eastern Europe, one in sub-Saharan Africa, and one in Asia. Each COE will contribute to TB monitoring and evaluation (M&E) research, dissemination, expertise, and knowledge sharing within its region and serve as a model for best practices in TB M&E and surveillance.
Georgia, an Eastern European country with strong TB M&E practices, was selected as the pilot COE country. In addition to Georgia, the regional COE will also cover Ukraine, Moldova, Armenia, and Azerbaijan.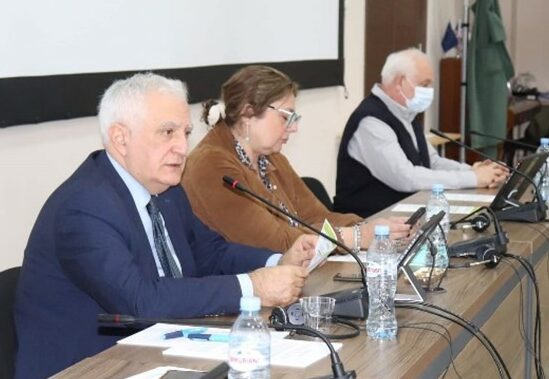 On May 20, 2022, TB DIAH hosted a Founding Event at the National Center for Disease Control and Public Health (NCDC) in Tbilisi, Georgia, where the NCDC, National Center for Tuberculosis and Lung Disease (NCTLD), and TB DIAH discussed plans for the COE, celebrated the partnership, and signed a memorandum of partnership.
This partnership will leverage the TB M&E expertise of the NCTLD, surveillance capabilities of the NCDC, and technical guidance and funding support from TB DIAH/USAID to help document Georgia's current, successful TB M&E practices,
as well as their experiences addressing identified areas for improvement. Combining the NCDC and NCTLD's local knowledge and relationships with regional TB stakeholders and TB DIAH's expertise — from both a technical and a design perspective — will support the creation of a high-quality, virtual COE that will advance the TB M&E systems in Georgia and the region.
At the event, Dr. Amiran Gamkrelidze, Director General of the NCDC, commented, "We are proud that our country has been selected as a COE country and we, along with the NCTLD, look forward to working with the TB DIAH project to improve our TB data."
Dr. Stephanie Mullen, TB DIAH Project Director, expressed her sincere appreciation of the partnership and acknowledged USAID and major stakeholders in the region for making it happen. She emphasized the commitment of TB DIAH to provide the required technical and financial support to improve TB M&E system in the five countries.
The event was attended by several high-profile participants from major health institutes in Georgia including Tamar Gabunia, Deputy Minister, and Ekaterine Adamia, Head of Health Policy Division at the Ministry of Internally Displaced Persons, Labor, Health, and Social Affairs; and Nino Mamulashvili, National Professional Officer at the WHO Country Office. The event received media coverage.