The Global Accelerator to End TB—Powerfully Combining Data and Technical Assistance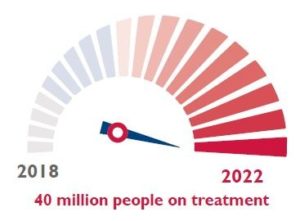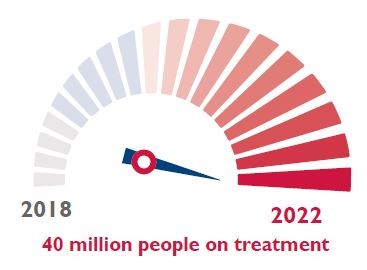 The United States Agency for International Development (USAID) has been a leader in the global fight against tuberculosis (TB) for more than two decades, funding anti-TB efforts in more than 50 countries. The effort began in 1998 with a strategy to provide technical assistance to countries; expand the directly observed treatment, short-course (DOTS) strategy; roll out new drugs and diagnostics; and promote international collaboration.
Results have been impressive, but challenges remain—specifically how to help countries interpret and manage their data to paint an accurate picture of progress against TB, and assistance aimed at helping countries manage their own fight against TB. Those needs are behind USAID's Global Accelerator to End TB.
The Accelerator aims to support priority country ministries of health through delivery of technical expertise to increase TB and multidrug-resistant TB (MDR-TB) diagnosis and treatment; strengthen local TB organizations; speed the transition of sustainable funding and management of TB programs to governments; and improve coordination of TB programs with other health programs.
The five-year TB Data, Impact Assessment and Communications Hub (TB DIAH) project, awarded in 2018 and led by the University of North Carolina with partner John Snow, Inc. (JSI), is USAID's first project under the Accelerator. TB DIAH's website provides links to seminal publications, research, insights, and best practices learned across the globe to speed and improve treatment and management of TB cases, as well as a TB data hub for USAID's 23 priority TB countries. Using the hub, users can review and analyze their own data and that of other countries, using versatile data visualizations. As the COVID-19 pandemic evolves, the TB DIAH website will also provide links to key materials on TB and COVID-19 in the News and Resource Library sections.
Other efforts mounted under the Accelerator are:
The TB Implementation Framework Agreement (TIFA) project, led by JSI Research & Training Institute, Inc., works to improve the prevention, detection, and treatment of TB. TIFA strengthens country ownership and accountability by providing supportive oversight and capacity development to help national TB programs manage TB Commitment Grants effectively.
Sustaining Technical and Analytic Resources (STAR) is a five-year fellowship project to improve knowledge and skills of U.S. and low- and middle-income country (LMIC) professionals and institutions engaged in global health. Partners are the Johns Hopkins University; the University of California, San Francisco; and the Consortium of Universities for Global Health.
The Local Organization Network to End Tuberculosis (LON), a key component of the Accelerator to partner with local organizations and create new partnerships to address TB challenges, make sustainable improvements in TB services, and help with the transition to local accountability and ownership.
Click here to subscribe to the TB DIAH Digest and other project materials.