A Compendium of Tools & Strategies To Achieve Universal Access to TB Care for At-Risk and Vulnerable Groups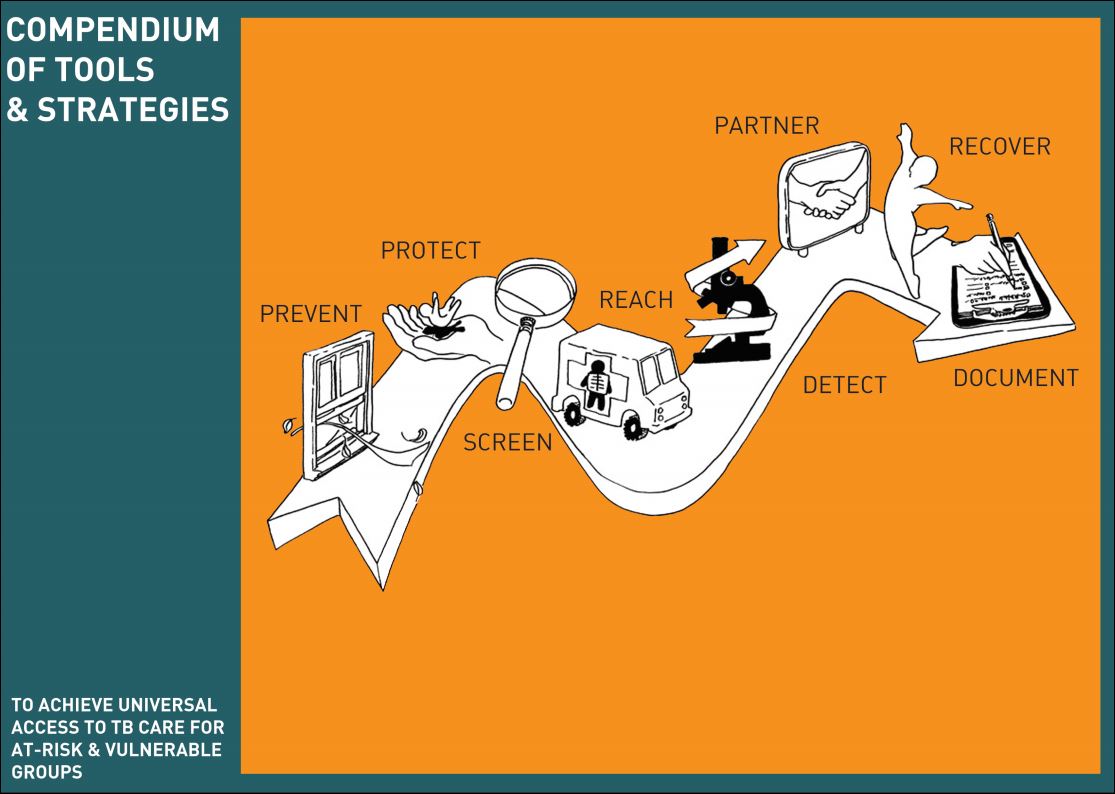 Abstract: The information compiled here is for the use of national TB program staff in high burden settings who are trying to identify strategies to reach at-risk and vulnerable communities more effectively.

The goal is to introduce users to the range of tools and strategies available in TB control. The TB community is encouraged to browse the Compendium to select approaches that meet the needs of specific types of TB patients.

This information will ultimately be available on the web and will be part of an interactive, searchable tool to link users to the evolving guidance on innovative TB control strategies suited for particular groups at risk. In many fields the evidence is still emerging and the particular risk groups that benefit from some approaches are still being defined. Indeed if the box on proven benefit is blank, it does not mean that the intervention is not beneficial, but may imply that the data are simply inconclusive at the time of publication.

This compendium is therefore to be considered a snap shot of the current state of affairs, and should be updated regularly as more evidence emerges in this rapidly changing field.
Author(s): TB Care I
Year: 2014
Language: English
Resource Type: Guidance and Tools
Source: Challenge TB