A Tool for National Situation Assessment: Public-Private Mix for TB Care and Control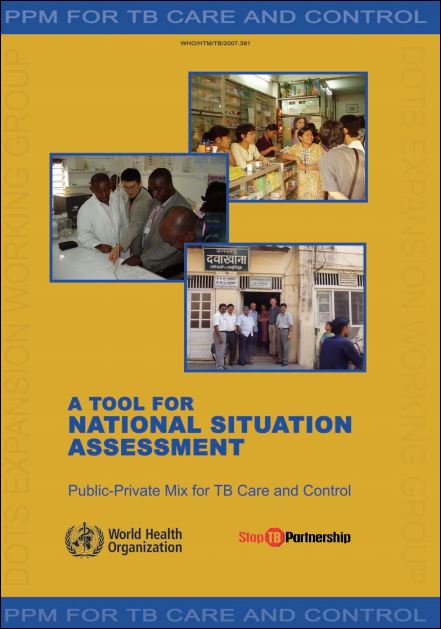 Abstract: In most countries with a significant burden of tuberculosis (TB), patients with symptoms of TB seek and receive care from a wide variety of providers, including those outside the network of national TB programmes (NTPs). These include private providers and public sector health care institutions outside the purview of the NTP. These providers frequently do not follow the recommended DOTS strategy for managing TB and hence the TB patients they serve are often deprived of the benefits of standard and rational treatment.

To address this weakness in global TB control, it has been envisaged that NTPs should develop public–private mix (PPM) programmes to involve all relevant health care providers in TB control.
Author(s): World Health Organization
Year: 2007
Language: English
Resource Type: Guidance and Tools
Source: Challenge TB