Guide for QTc monitoring and management of drug-resistant TB patients with QT-prolonging agents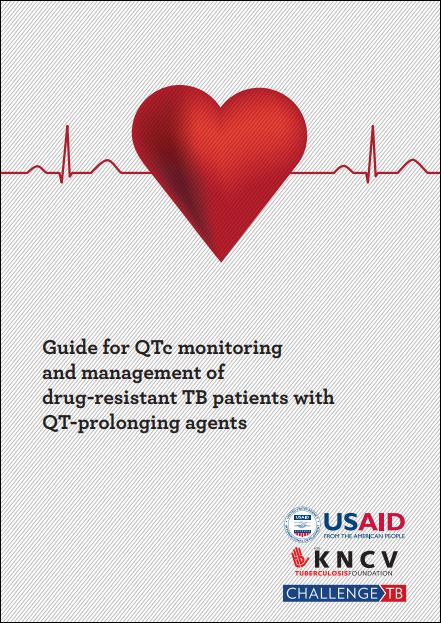 Abstract: The advent of new and repurposed medicines for drug-resistant TB (DR-TB) has opened positive alternatives for patients not responding well or not tolerating conventional anti-TB agents. However, repurposed agents for DR-TB like Moxifloxacin (Mfx), and to a lesser extent, Levofloxacin (Lfx), Clofazimine (Cfz), and new DR-TB drugs such as Bedaquiline (Bdq) and Delamanid (Dlm), may prolong the QT interval in the electrocardiogram (ECG), which, if not addressed in time, may lead to lifethreatening arrhythmias, such as torsades de pointes (TdP).

This document describes the steps necessary to determine the corrected QT (QTc) interval in ECG monitoring of patients receiving QT-prolonging medicines for the treatment of DR-TB. It also provides guidance in the management of QTc prolongation.
Author(s): Challenge TB, KNCV Tuberculosis Foundation
Year: 2018
Language: English
Resource Type: Guidance and Tools
Source: Challenge TB