National Monitoring and Evaluation Plan for Tuberculosis Programme, 2011-2015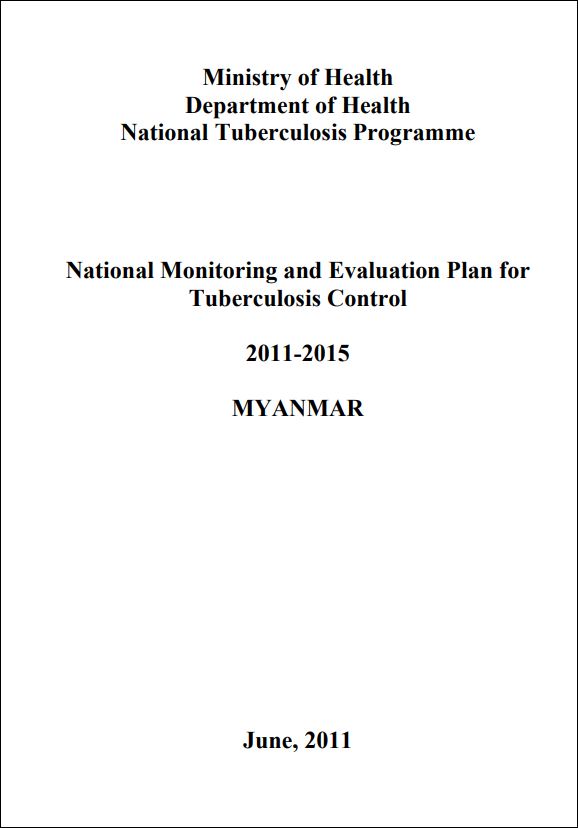 Abstract: The objectives of this monitoring and evaluation plan for TB control are:
- To develop and constitute a reference document to monitor the implementation of NTP in Myanmar with the support of any funding sources including 3DF, GF, JICA etc.
- To prepare for the GF round 9 grant negotiation process through development of a M&E plan responding to the Condition Precedents required by the GF.
- To prepare for the possible consolidation of grants in future.
Author(s): Ministry of Health Myanmar
Year: 2011
Language: English
Region(s): BURMA
Resource Type: Guidance and Tools
Source: Other