Navigating Tuberculosis Indicators: A Guide for TB Programs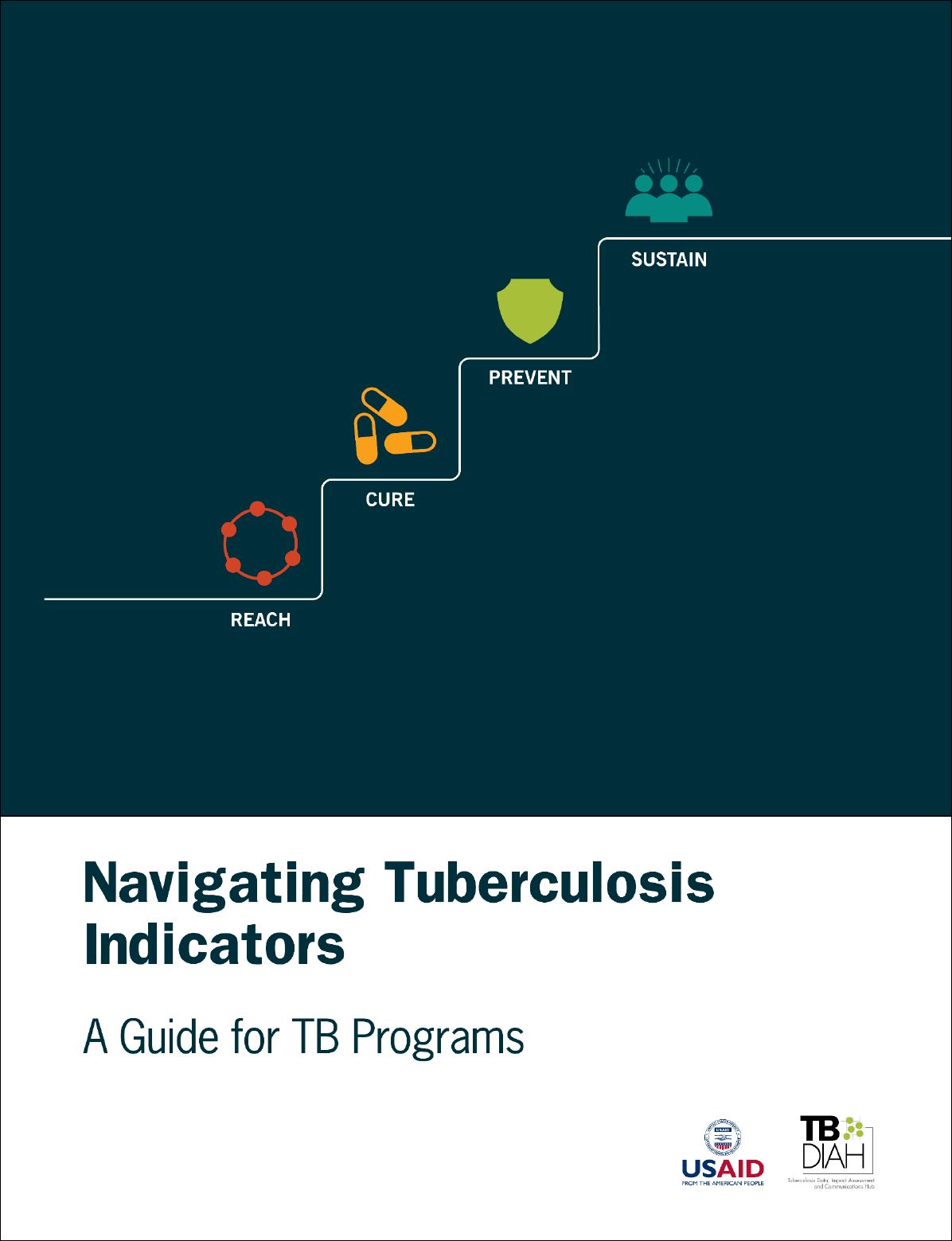 Citation: TB Data, Impact Assessment and Communications Hub (TB DIAH). (2021). Navigating Tuberculosis Indicators: A Guide for TB Programs. Chapel Hill, NC, USA: TB DIAH, University of North Carolina.
Abstract
: The Performance-Based Monitoring and Evaluation Framework (PBMEF) is a tool that can help USAID/Washington and Mission staff who work on tuberculosis (TB), as well as embedded TB advisors, to track progress against TB targets in the country and manage USAID's TB investments—all in one place
.
It is a standardized M&E framework that contains 10 high-level core indicators meant to be used to demonstrate the impact and effectiveness of the TB Accelerator in USAID's 23 priority TB countries.
The framework also includes 14 corresponding groups of extended indicators that further allow TB stakeholders to analyze data and dig deeper to identify specific program gaps. These standardized, high-quality indicators can serve as a key resource for implementing partners (IPs) when developing their monitoring and evaluation (M&E) plans, and to inform USAID's global programming and gaps, by technical area.
The framework is informed by existing TB strategies: the Global Plan to Stop TB, the United Nations High-Level Meeting (UNHLM) political declaration, and the U.S. Government Global TB Strategy. The PBMEF is a living document that can be continuously updated, harmonized, and adapted to individual country contexts and needs.
Access a related
FAQ
 and
overview.
The guide is also available in
Russian
, and draft versions are available in
French
and
Spanish
.
Shortname: ms-21-197-tb
Author(s): TB DIAH
Year: 2021
Language: English
Resource Type: Guidance and Tools
Source: TB DIAH