Quality of Tuberculosis Services Assessment Global Tools: Supplemental COVID-19 Modules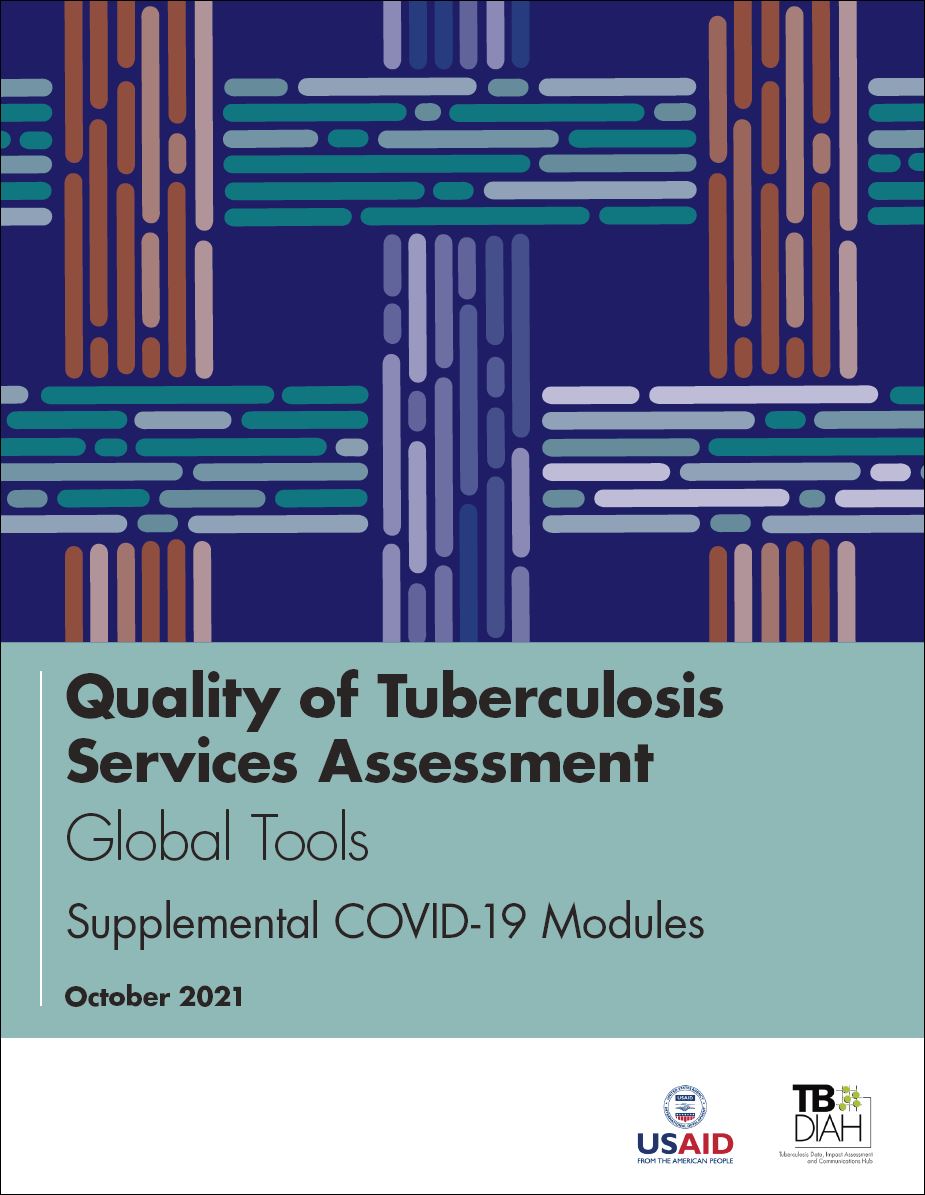 Abstract
: This resource shares supplemental COVID-19 modules that can be added to the Quality of Tuberculosis Services Assessment (QTSA) Facility Audit and Patient Interview tools. These modules are intended to be used by countries that are implementing a QTSA and have determined that one of the objectives of the QTSA is to assess the impact of COVID-19 on tuberculosis (TB) services.
As with all the QTSA tools, these modules should be adapted to each country's specific epidemiological and programmatic context, in close collaboration with the national tuberculosis program, to ensure that the data collected are responsive to the country's specific needs.
The QTSA Global Tools, QTSA Implementation Guide (which provides more information on the QTSA's purpose, methods, and steps for implementation), as well as information about QTSAs conducted in different countries are available at
https://www.tbdiah.org/assessments/quality-of-tuberculosis-services-assessments/
.
Shortname: tl-19-41-suppl
Author(s): TB DIAH
Year: 2021
Language: English
Resource Type: Guidance and Tools
Source: TB DIAH