Sensitivity, completeness and agreement of the tuberculosis electronic system in Ho Chi Minh City, Viet Nam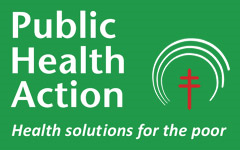 Citation: Thai, L. H., Nhat, L. M., Shah, N., Lyss, S., & Ackers, M. (2017). Sensitivity, completeness and agreement of the tuberculosis electronic system in Ho Chi Minh City, Viet Nam. Public health action, 7(4), 294–298. https://doi.org/10.5588/pha.17.0081
Abstract: Setting: Since 2011, tuberculosis (TB) clinics in Ho Chi Minh City (HCMC), Viet Nam, have been entering data from a paper-based TB treatment register into an electronic database known as VITIMES (Viet Nam TB Information Management Electronic System), which is currently used in parallel with the paper system.

Objective: To evaluate the sensitivity, completeness and agreement of data in VITIMES with that of paper-based registers among TB patients co-infected with the human immunodeficiency virus (HIV) being treated for TB in HCMC.

Design: This was a retrospective data review of all TB-HIV patients receiving anti-tuberculosis treatment in each of the 24 district TB clinics in HCMC in 2013. Data were abstracted from the paper-based TB treatment registers at district level and extracted electronically at the provincial level. Records were matched based on name, age and address. The sensitivity, completeness and agreement of the electronic data were compared with data from the paper system.

Results: The findings showed that the electronic system had high sensitivity (99.2%), high completeness (87-99%) and high agreement (κ 0.78-0.97) for all variables.

Conclusion: The results of this study suggest that data are being correctly entered into VITIMES and that patient data can be directly entered into VITIMES instead of having a parallel, paper-based system.
Author(s): Public Health Action
Year: 2017
Language: English
Region(s): VIET NAM
Resource Type: Journal Articles
Source: Other