Systematic screening for tuberculosis disease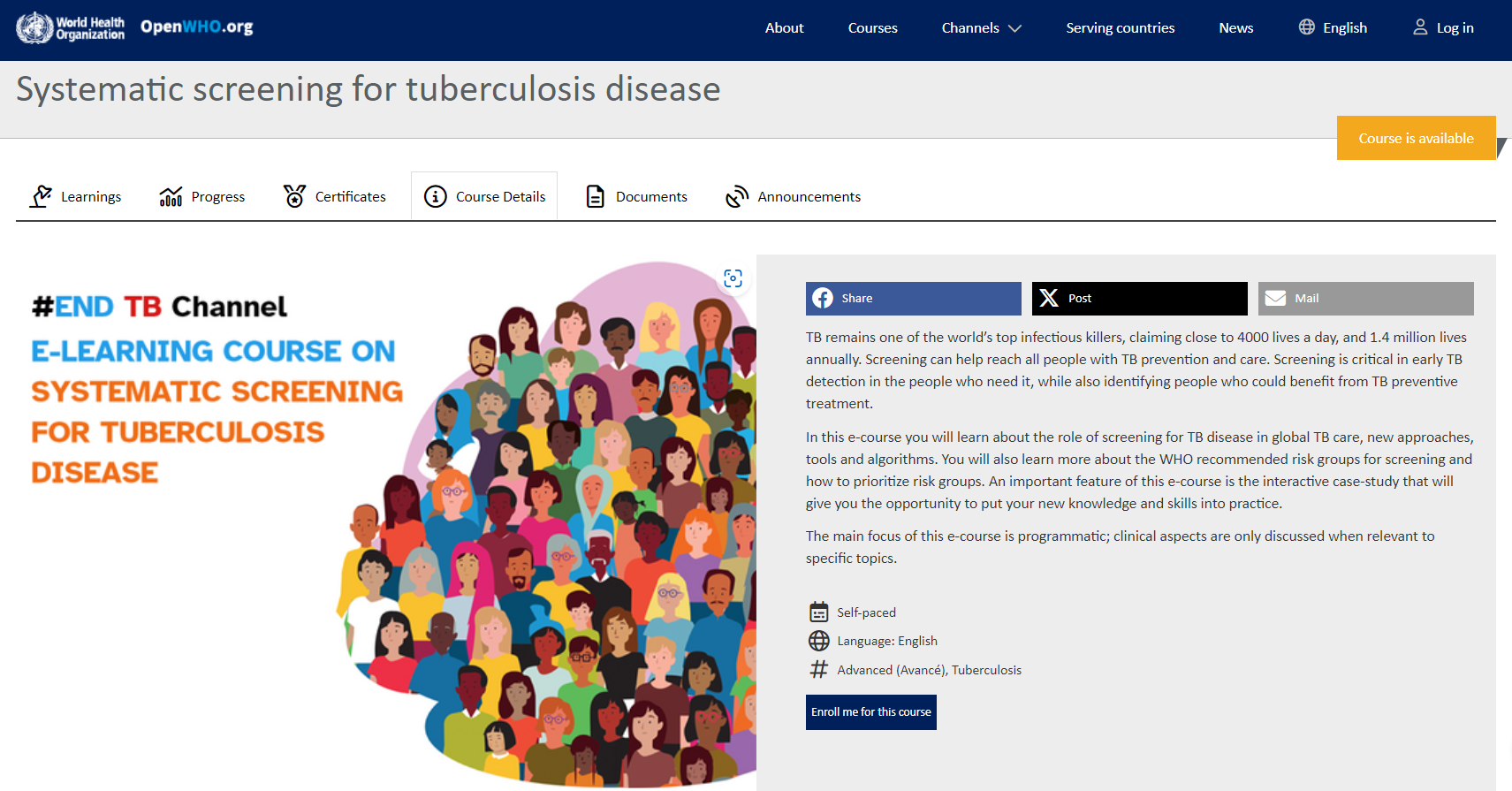 Abstract
: TB remains one of the world's top infectious killers, claiming close to 4000 lives a day, and 1.4 million lives annually. Screening can help reach all people with TB prevention and care. Screening is critical in early TB detection in the people who need it, while also identifying people who could benefit from TB preventive treatment.
In this e-course you will learn about the role of screening for TB disease in global TB care, new approaches, tools and algorithms. You will also learn more about the WHO recommended risk groups for screening and how to prioritize risk groups. An important feature of this e-course is the interactive case-study that will give you the opportunity to put your new knowledge and skills into practice.
The main focus of this e-course is programmatic; clinical aspects are only discussed when relevant to specific topics.
Course available here:
https://openwho.org/courses/TB-systematic-screening
Author(s): WHO
Resource Type: Training Materials
Source: World Health Organization
Filed under:
case study
,
Course
,
e-course
,
e-learning
,
learning
,
Prevention
,
preventive
,
Screening
,
systematic screening
,
TB
,
TB disease
,
TPT
,
Tuberculosis