USAID Tuberculosis Contact Investigation Virtual Summit Resources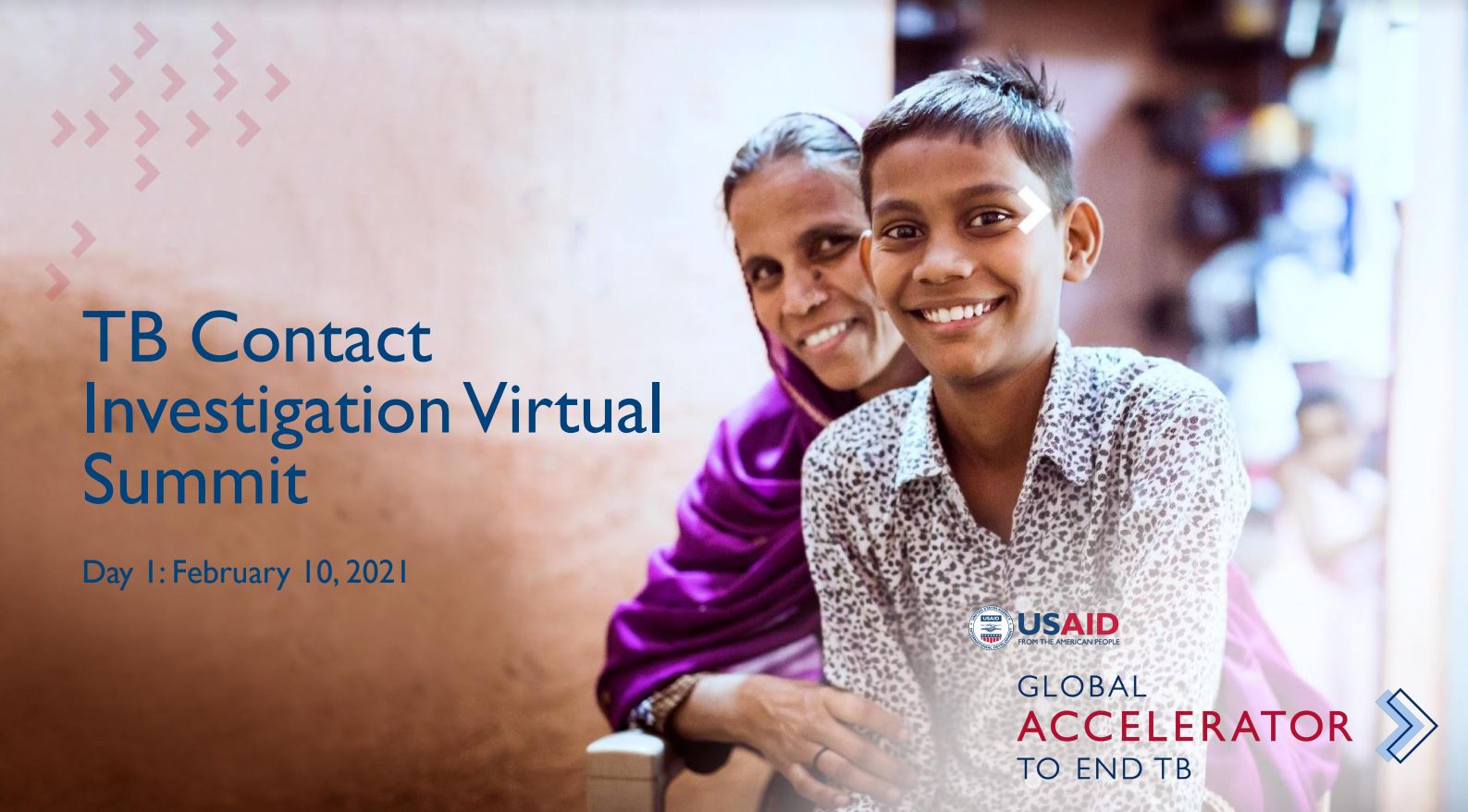 Abstract
: The United States Agency for International Development (USAID) held a Tuberculosis Contact Investigation (TBCI) Virtual Summit on February 10-11, 2021. The goal of this summit was to promote a high-level dialogue on the role and impact of TB) contact investigations (CIs) in achieving United Nations High Level Meeting (UNHLM) targets and review the strategies, policies, and funding support critical for the implementation, scale up and sustainability of CI related activities in high burden priority countries.
USAID has made the 
Summit Agenda
 and a 
Q&A Document
available.
Access Day 1 recordings
Part 1
 and 
Part 2
, and watch Day 2 recordings
Part 1
 and 
Part 2
. Slides decks are also available for
Day 1
and
Day 2
.
Author(s): United States Agency for International Development
Year: 2021
Language: English
Resource Type: Guidance and Tools
Source: United States Agency for International Development