TB DIAH's Center of Excellence Catalyzes Country Engagement in Tuberculosis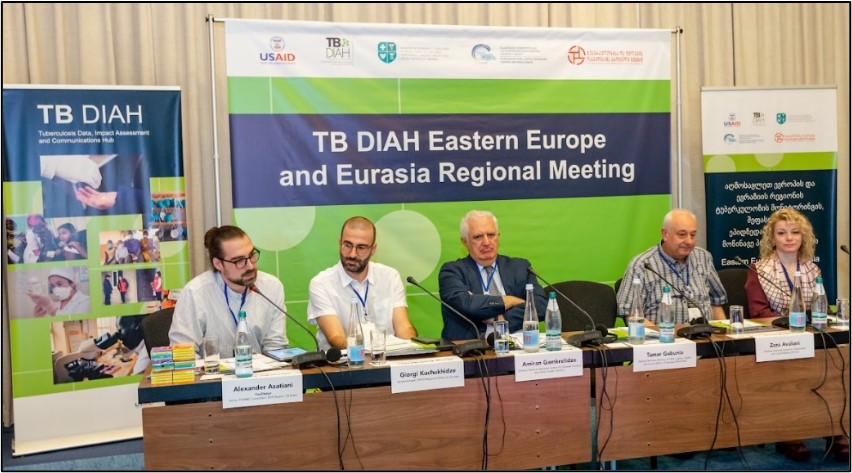 The Tuberculosis Data, Impact Assessment and Communications Hub (TB DIAH) project, funded by the United States Agency for International Development (USAID), is working to improve the collection, analysis, and use of TB data throughout the world. One of the ways it is accomplishing this is through TB DIAH's Center of Excellence (COE) in Eastern Europe and Eurasia. Founded in Tbilisi, Georgia in May 2022, Georgia's National Center for Disease Control and Public Health (NCDC) and the National Center for Tuberculosis and Lung Disease (NCTLD) are leading the COE's efforts to improve and harness existing TB data, expand knowledge sharing, and promote best practices in TB monitoring and evaluation (M&E) and surveillance in the Eastern Europe and Eurasia region.
To catalyze country engagement in COE activities, TB DIAH organized a COE in TB M&E and Surveillance Regional Consultative Meeting in partnership with the NCDC and NCTLD in Tbilisi, Georgia, July 28-29, 2022. TB experts from Georgia, Azerbaijan, Moldova, and Armenia came together to hear about TB DIAH's activities and support in the region, learn about the COE approach and virtual platform, and discuss country-specific M&E and surveillance systems in each of the four countries. Read a report on the meeting.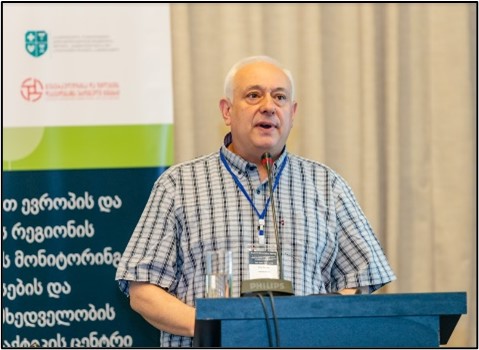 Representatives from TB DIAH, the World Health Organization, NCDC, NCTLD, USAID, and other countries' national TB programs (NTPs) and ministries of health heard Zaza Avaliani, NCTLD Director, share one of the Center's successes rolling out a mobile application called "Trace TB" for latent TB infection surveillance and care cascade monitoring. Hasmik Harutyunyan, Manager of the Global Fund to Fight AIDS, TB and Malaria Program Coordination Team of Armenia's Ministry of Health, presented how confirmed TB cases and TB mortality in Armenia have been steadily decreasing in Armenia from a mortality rate of 5.4 percent in 2007 to 0.6 percent in 2021; Yagut Garayeva, Head of Azerbaijan's Department of Strategic Development, Management Union of Medical Territorial Units explained how the country has a new national strategic plan for TB, developed with multi-stakeholder involvement, that includes as one of its goals to ensure universal access to diagnosis and treatment; and Andrei Corloteanu, Head of Moldova's National TB Response Program Coordination Department revealed that the TB program has drafted an electronic health strategy which will include an electronic patient record for each TB client.
The meeting participants appreciated hearing about the challenges and successes of the different NTPs and learning from each other's experiences. For example, Irada Akhundova, Director of Scientific Research at the Institute of Lung Diseases in Azerbaijan commented, "It is very beneficial to learn about country achievements. For instance, Moldova talked about the information system's challenges, but at the same time they have accomplished a huge achievement in the direction of providing medical services under insurance."
The COE, with TB DIAH's support and facilitation, is organizing a TB M&E Workshop in Tbilisi from November 30–December 2, bringing together NTP, USAID, and TB implementing partner staff from these four countries, plus an additional six in the region.