QUOTE TB Light Workshop – Tanzania: Assessing the quality of TB services through the eyes of the patient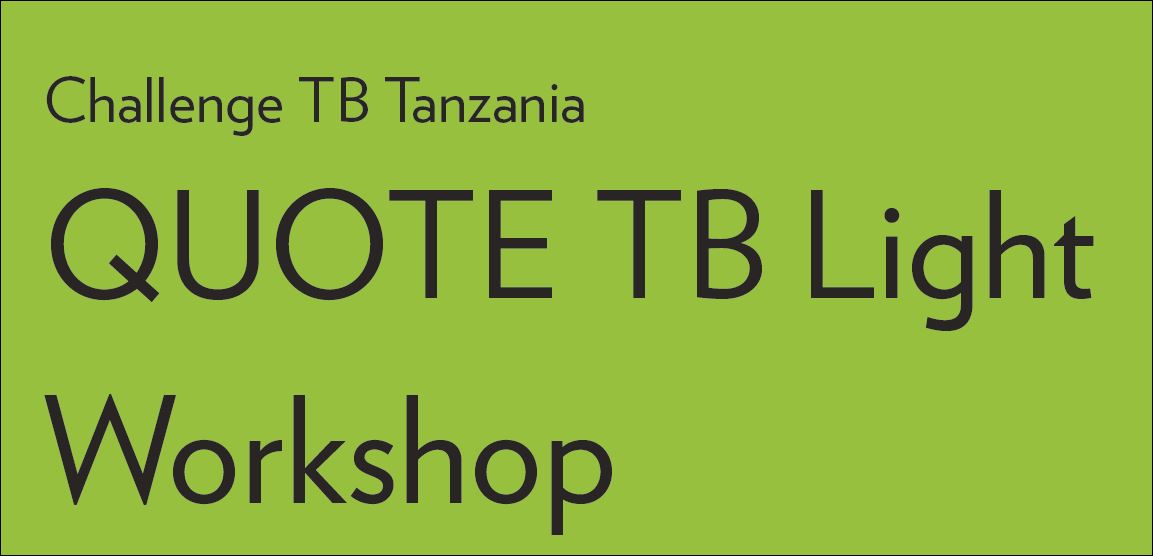 Abstract: QUOTE is the acronym for Quality of Care as seen through the Eyes of the Patient. As recipients of services, TB patients are one of the important expert groups to assess the quality of those services. The perspective of patients with respect to the care they receive is therefore an important element to improving services to better meet their needs, increasing equity and improving access to services for diagnosis and treatment.

QUOTE TB Light is a management tool to help National TB Programs assess the quality of TB services through the eyes of the patient. The assessment results give a clear indication of the issues that need to be addressed and can be used to develop interventions and set benchmarks for improving TB services. QUOTE TB Light is unique because TB patients are involved in all stages of its application. Involving patients in the improvement process contributes to the empowerment of TB patients and their communities, as underscored in the "Patients' Charter for TB Care".

This zip file contains resources developed for four-day workshops conducted in Tanzania.
Author(s): Challenge TB
Year: 2015
Language: English
Resource Type: Training Materials
Source: Challenge TB