Review of M&E of collaborative TB/HIV activities – Experience from six countries: Cambodia, DR, Malawi, Kenya, Tanzania, Zambia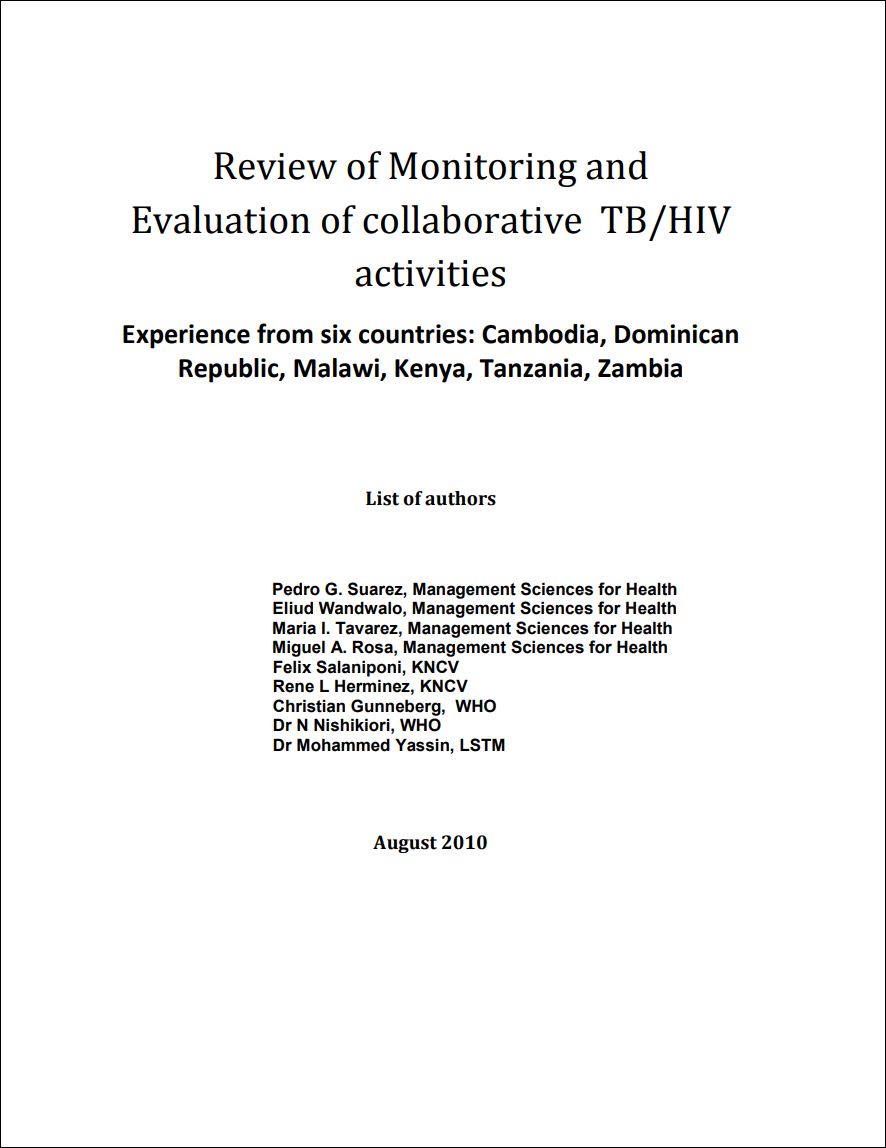 Abstract: WHO recommended the monitoring and evaluation (M&E) guideline for collaborative TB/HIV activities to be incorporated in the national programs. However, the implementation of the TB/HIV collaborative and M&E activities lack harmonization and standardization in data collection and compilation among national TB and HIV programs and partner organizations. Country-specific reviews were conducted to systematically identify the gaps, opportunities and share experiences of a range of countries on their TB/HIV collaborative activities and the M&E systems.
The reviews were conducted in six countries using a standardized data collection instruments and the reports were synthesized to generate relevant recommendations to improve implementation and scale-up of TB/HIV M&E system.
Author(s): KNCV Tuberculosis Foundation
Year: 2010
Language: English
Region(s): Global
Resource Type: Reports
Source: Other
Filed under:
Cambodia
,
Evaluation
,
HIV
,
Kenya
,
M&E
,
Malawi
,
Monitoring
,
Report
,
Tanzania
,
TB and HIV
,
Zambia