The Assessment of Data Collection, Reporting, and Analysis Capacity (ARC) Tool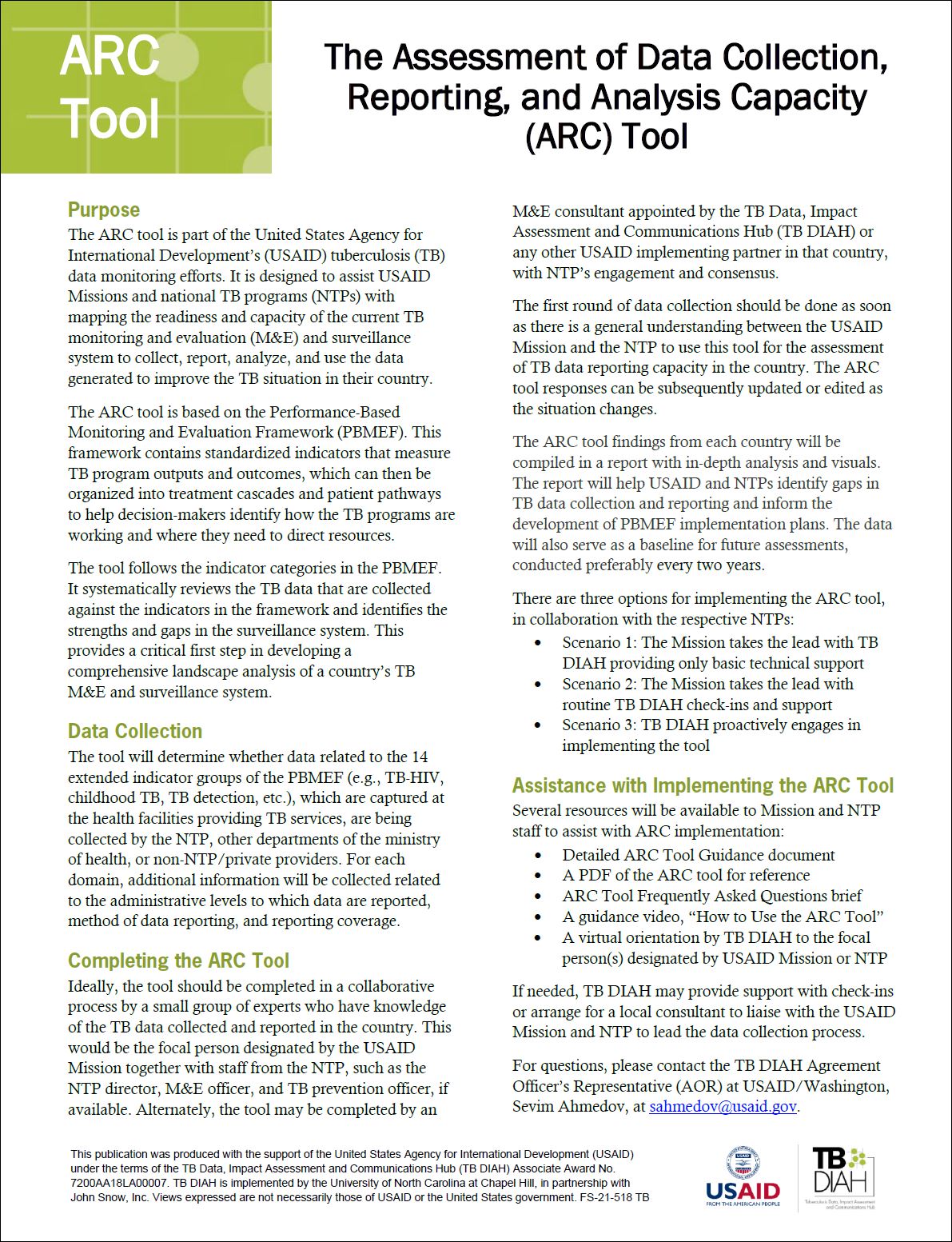 Abstract
: The ARC tool is part of the United States Agency for International Development's (USAID) tuberculosis (TB) data monitoring efforts. It is designed to assist USAID Missions and national TB programs (NTPs) with mapping the readiness and capacity of the current TB monitoring and evaluation (M&E) and surveillance system to collect, report, analyze, and use the data generated to improve the TB situation in their country.
The ARC tool is based on the
Performance-Based Monitoring and Evaluation Framework
(PBMEF). This framework contains standardized indicators that measure TB program outputs and outcomes, which can then be organized into treatment cascades and patient pathways to help decision-makers identify how the TB programs are working and where they need to direct resources.
This brief provides an overview of the ARC tool. Access the
ARC tool
and
guidance document
.
Shortname: fs-21-518-tb
Author(s): TB DIAH
Year: 2022
Language: English
Resource Type: Briefs
Source: TB DIAH